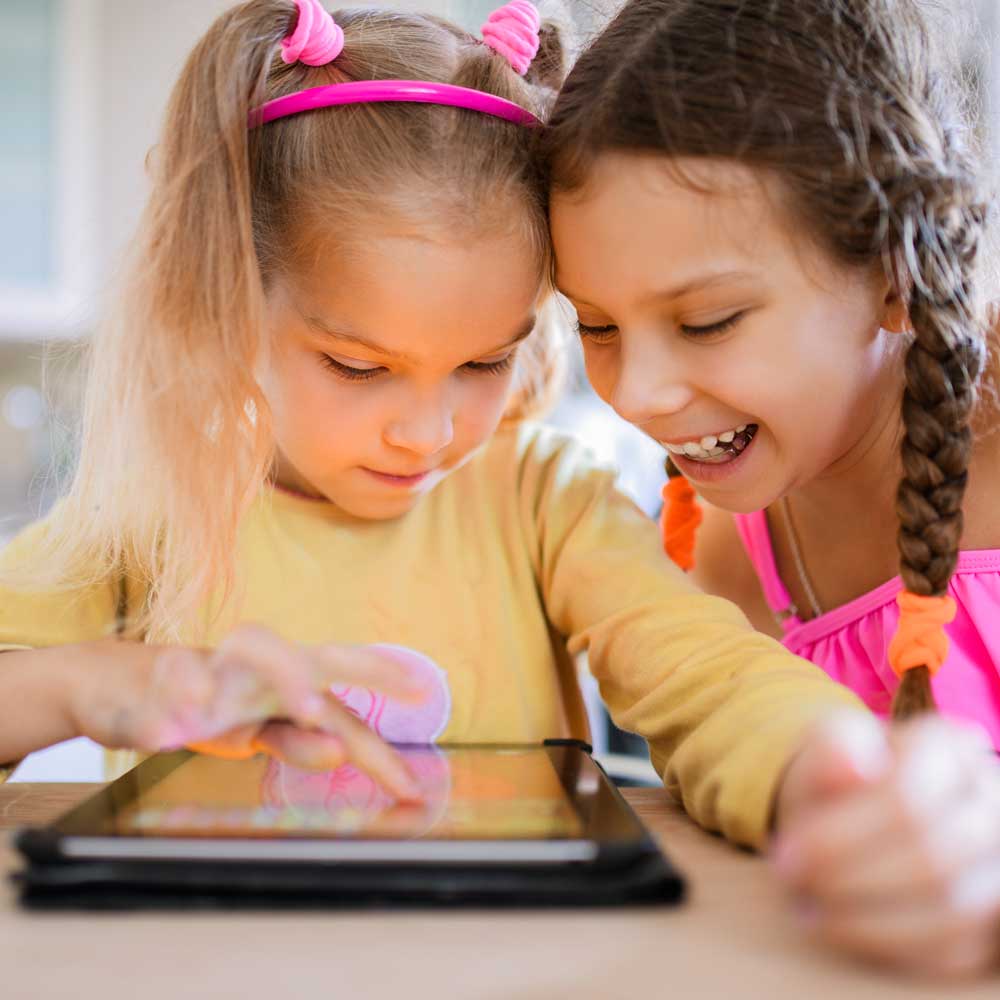 To promote good dental habits that would last them a lifetime, we want to make sure that the kids at Ladera Ranch Dentistry have great, fun, kid-friendly visits! It isn't enough for them to feel comfortable, we want them to feel at home, and to create relationships with our staff that would make them feel like they are part of a family.
Activities to pass the time in the lobby
From the minute they walk in, they can wait in the lobby for their appointment by watching cartoons on a big screen TV. If that isn't their thing, they can turn on the Kinect and play our live dancing game! Or they can skip the exercise and borrow an iPad from our friendly front desk like Katie (left), which they can carry back with them to their room. Kids can play popular games such as Angry Birds, while teens can Facebook or watch YouTube videos.
Have fun while seeing the dentist
Each room also has a wide screen TV from which they can watch their favorite shows while the dentist does their treatment or cleaning. The back rooms also have a Wii which they can play while waiting for their appointment to begin!
Woohoo! You're done! Time to celebrate!
At the end of every cleaning, each child and teen gets a light up toothbrush and a personal goody bag appropriate for their age group! Kid goody bags are filled with toys and some kid-friendly dental hygiene products. Teen goody bags contain older dental care products as well as some cool knick knacks. Additionally, we know that balloons go a long way,
JFK-toysand they always will! So feel free to ask for one if you would like!
Lastly, we always celebrate a job well done! All kids without any cavities can take their picture and become part of the No Cavity Club. Their picture is hung on our Club tree next to their friends and other Ladera Ranch Dentistry little ones, for the whole office to see. Their picture will then be mailed home on their birthday for them to keep as a memory of the time they had during their visit!