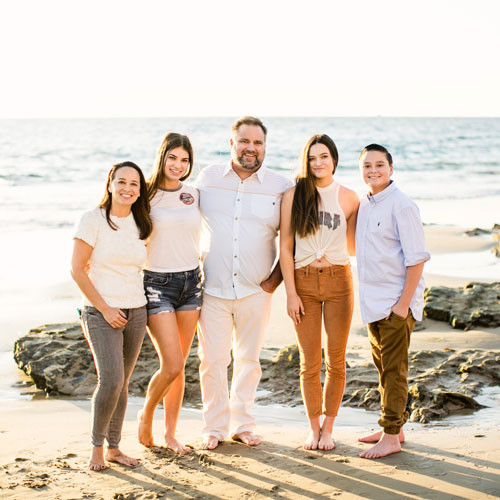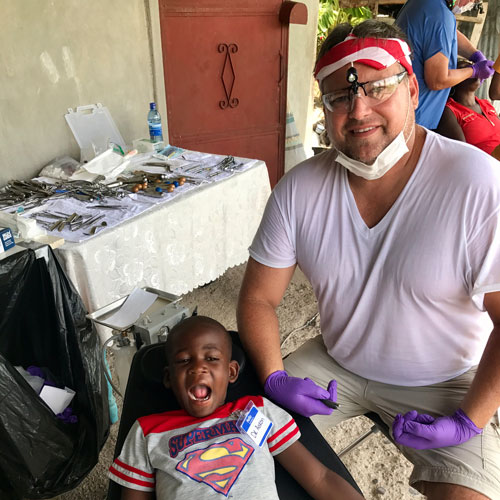 Dr. Aaron Kelsey, DDS-Owner
Dr. Kelsey is a fourth generation Californian whose great grandparents settled among the strawberry fields of Huntington Beach. Dr. Kelsey resides locally with his wife and three children. Dr. Kelsey loves practicing in Ladera Ranch where his patient-centered sensibilities are rooted in a city that is community focused and family-driven. Dr. Kelsey and his wife Kimmberleigh founded a non-profit after the devastating earthquake in Haiti in 2010. Evolution Haiti, Inc. helps provide sustainability initiatives that support the 56 children they help care for. Dr. Kelsey and his family have been providing medical and dental clinics for the children and the surrounding villages since 2012 with the help of many volunteers including their children. Dr. Kelsey is passionate about surfing, skiing and traveling with his family.
Dr. Kelsey is a 2005 graduate of The University of Pacific Arthur A. Dugoni School of Dentistry in San Francisco.
Dr. Kelsey is an active member of the American Academy of Cosmetic Dentistry, American Dental Association, and the California Dental Association. Dr. Kelsey and his staff attend multiple meetings and workshops throughout the year to ensure that he and his practice are absolutely state of the art.
Dr. Kelsey approaches dentistry in a very intimate fashion. Communication and one-on-one attention are criteria that are always satisfied in his practice. Come on by and rediscover that good old chairside manner.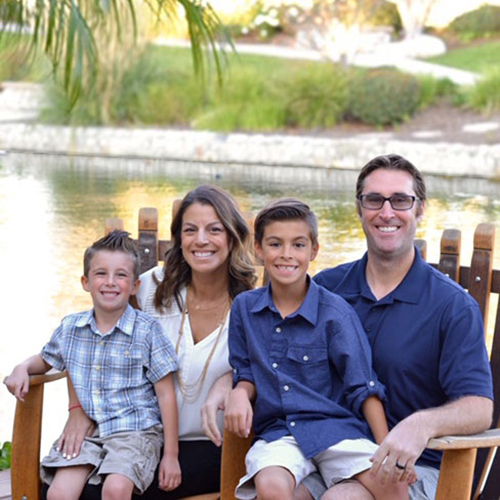 Dr. Kimberly Rivera Gress, DDS
Dr. Rivera, originally from Irvine California, received her DDS from the University of California, San Francisco in 2002 after having studied Biology as an undergraduate at Cal Poly San Luis Obispo. In addition to her formal schooling, she has completed extensive coursework in cosmetic and digital dentistry. Dr. Rivera remains enthusiastic about pursuing continuing education, feeling that it is important to keep current with evolving techniques and materials allowing her to provide state-of-the-art treatment options to her patients. Dr. Rivera is a firm believer in providing relationship-based, comprehensive care that is tailored to fit into the lives of each of her patients.
Outside of dentistry, Dr. Rivera enjoys spending time with her family and friends. Her hobbies include skiing, tennis, and water sports; and she is also an active volunteer in her children's schooling and their organized sports teams. She is a current member of the California Dental Association, the American Dental Association, and the Orange County Dental Society. Having previously worked with programs such as the AIDS Project Los Angeles, MEDICO, and as a clinical educator at the UCLA School of Dentistry, she understands the importance of giving back to the community and setting a good example for her kids.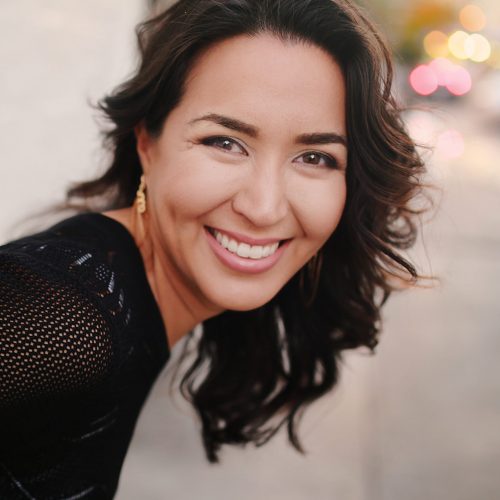 Dr. Shirley Chamberland, DDS
Dr. Chamberland fell in love with dentistry when she started working as a dental assistant during her undergraduate studies at UC Irvine. This propelled her to pursue a career in dentistry and she got her Doctor of Dental Surgery degree from Northwestern University in the Windy City of Chicago. She has been in dentistry for over 15 years and loves to make the dental visit as relaxing and easy as possible. Patents have told her she's empathetic, gentle, and similar to a yogi for dentistry due to how calm patients feel during the visit. She enjoys getting to know each patient and looks forward to meeting you and your family on your next visit.
In her free time, she loves to explore new cultures through cooking international meals. She'll go on extensive quests to find exotic herbs and spices to create authentic international dishes. Dr. Chamberland also enjoys painting, yoga, and spending time with her husband and sweet nephew.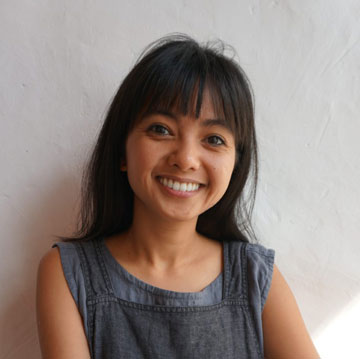 Dr. Samantha De Leon Tillapaugh, DDS
Dr. De Leon has been a local to Ladera Ranch since her high school years. She attended Capistrano Valley High School and UC Irvine, completing her undergrad in just three years. She then moved to Los Angeles, where she received her D.D.S at Herman Ostrow's School of Dentistry at U.S.C. As a dentist, she is passionate about providing her patients with a relaxed and open dental environment, lifting any anxiety her patients may feel. She is especially fond of working with kids and phobic patients and believes that connecting with people is the key to creating a positive impact in their lives.
Outside of dentistry, she is dedicated to promoting eco-conscious and intentional living. Currently, she is working on a project in the Maldives to create a sustainable hotel on a zero-waste island while providing humanitarian work for the Maldivians. She writes on her blog about minimalism, slow living, and sustainability and is known as TheDebtist, having guest-starred on a few podcasts regarding finance. She also opened her own bakery, called Aero Bakery, and works with local farmers to preserve ancient heritage grain. The bakery makes gut-friendly sourdough bread and provides bread to restaurants, coffee shops, and locals in DTSA. Lastly, she dog sits and enjoys taking care of animals while their owners go on vacation. She and her husband even adopted a toothless cat named Theodore, who doesn't enjoy the dog-sitting so much. Go figure!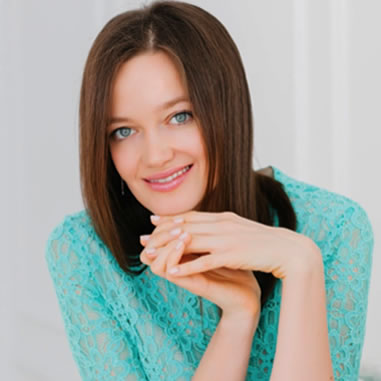 Dr. Katerina Zakharova, DDS, MS
Ladera Ranch Dentistry & Orthodontics is proud to introduce a new member to our growing staff of experts; Dr. Katerina Zakharova. "Dr. Katerina", as she is affectionately known, will be joining our Orthodontic team.  Dr. Katerina obtained her Doctor of Dental Surgery degree from the University of California, Los Angeles. Upon completion of her orthodontic residency training, Dr. Katerina earned her Master of Science Degree at the University of Minnesota. Attaining her master's degree has facilitated her passion of evidence-based dentistry coupled with patient centered care which makes her a great match for our practice.
Dr. Katerina is a certified provider of Invisalign aligners and stays abreast of the latest technology by attending multiple courses and symposiums throughout the year enabling her to treat more complex cases with traditional braces as well as invisible aligners. Dr. Katerina enjoys providing her patients with various treatment options depending on their lifestyle and personal preferences. Dr. Katerina believes creating a detailed treatment plan leads to smiles that become a patients most prideful asset.
Dr. Katerina enjoys working with both children and adults. She has a kind chairside manner that puts patients at ease and makes her orthodontic appointments relaxing and enjoyable. She thoroughly enjoys explaining the treatment plans and finds this method lends itself to more compliance, especially with her younger patients. When patients understand the 'whys' of their good dental habits it tends to lead to greater success.
Dr. Katerina Zakharova is an active member of the American Association of Orthodontists, Pacific Coast Society of Orthodontists, and California Association of Orthodontists.
In her free time, Dr. Katerina enjoys surfing, hiking, running, playing piano, spending time with her family and friends. She is also passionate about supporting her community by attending local events and outreach opportunities.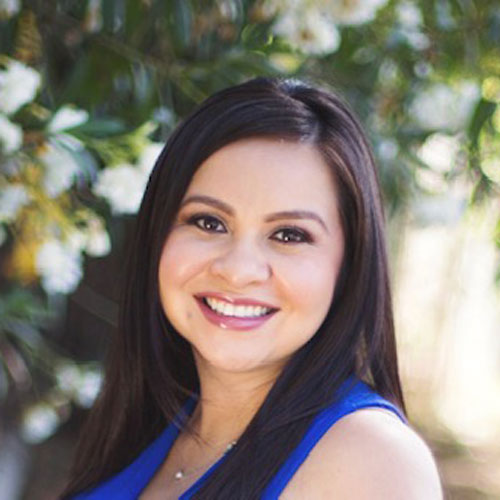 Lupe Gallagher – Office Manager
Lupe started in dentistry 22 years ago earning her Registered Dental Assisting license and eventually worked her way into the front office as an office manager. She has been with Ladera Ranch Dentistry & Orthodontics since 2005 and has created a strong and lasting relationship with so many of our valued patients. Lupe has developed a vast knowledge of dental insurance and enjoys working with patients on a daily basis. She is an expert when going over treatment plans and explaining patient copayments, she enjoys educating the patients in all aspects of using their benefits to the fullest. Out of the office Lupe takes advantage of the Southern California lifestyle enjoying the outdoors with her two children and husband. She grew up in Laguna Hills and received her Bachelor's Degree in Health Science at California State University Fullerton.